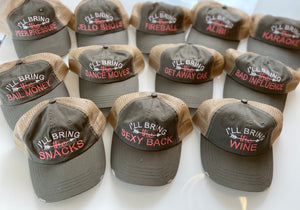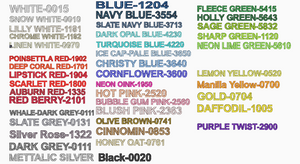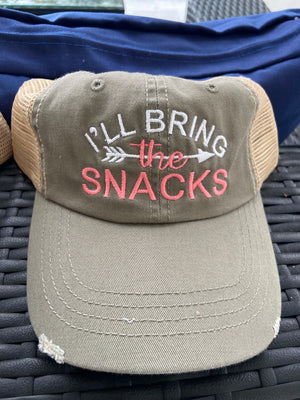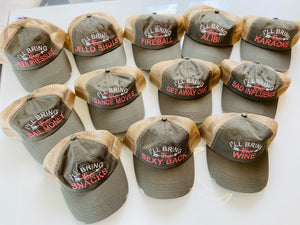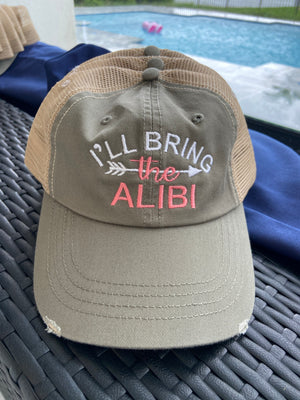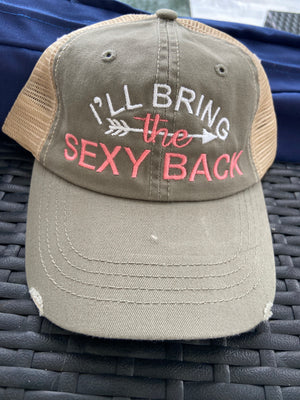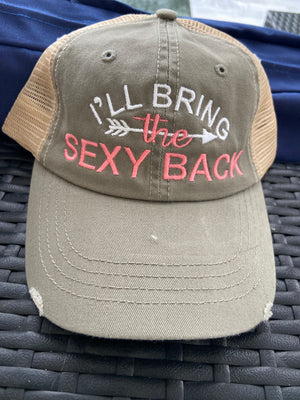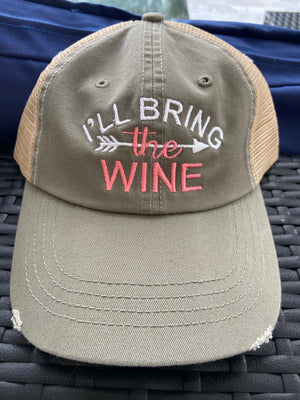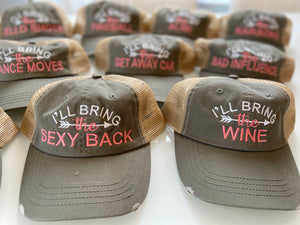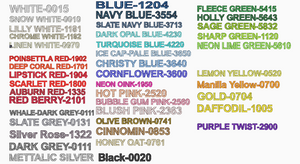 Hat I'll Bring the - Distressed Party Hats Create your own or choose from over 80 options
Make the party memorable with these fun hats! Olive green organic cotton adjustable back distressed trucker hats .
How to order :
Choose your thread color from a drop down menu and then choose what to "bring" from the second drop down menu. 
If you want to choose your own sayings, choose your thread color and  leave the information in the personalization box
For more options in hat styles and colors look under hats in the product tab.